Hello, and welcome to Top Ten Tuesday here at What Aimee Read Next. TTT is a weekly meme hosted by the ladies at the
Broke and the Bookish
, but you already knew that by now.
Today is all about artwork, and the top ten book covers you would choose to frame as pieces of art.
I've always held that beauty is in the eye of the beholder, so no judgements on my very weird book choices. I know they're weird, but they're significant to me, and I would genuinely display these covers as art in my home.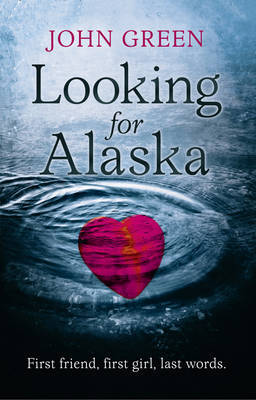 I'm going to be quite sentimental with my choices this week. A lot of the artwork I would consider worthy of display is artwork that makes me feel an emotion or sparks a memory. Obviously, Looking For Alaska and Eleanor & Park are two books which are very emotional. I prefer this cover for the John Green book, the smoke thing is just a bit too obvious for me, and I love the colour of the heart. Rainbow Rowell just has perfect covers, and as I don't own the physical copy of Eleanor & Park, I would rather have this hanging on my wall at the moment.
I Want to see the Moon
by Louis Baum is a personal favourite of mine. As mentioned in my last post, I absolutely love the night sky, and my dad used to read this to me as a young kid and I loved it. I am definitely still Toby at heart. I actually bought this book to have in my (childless) house. The detail in the artwork is amazing, which brings me along to my second book:
Each Peach Pear Plum
. The detail in the illustration is incredible, there is a little map at the end of the book that I would use as a story starter and just make up stories in my head as a kid. I bought this for my boyfriends nephew because I genuinely think all kids should read it.
This counts as one book, because I really can't decide which cover I like more. I literally bought this book because of the cover and title (Wolf Brother, anyway.) There's something about the colour blue though!
Again, I couldn't choose which cover. I love the Across the Nightingale Floor cover, but I have painted the Brilliance of the Moon cover because I loved it that much. And it came out great. And that's how I met one of my ex-boyfriends. He was an artist slash full time drug addict. You can see why we broke up.
These are both books which I read as a young teenager. I think that Harry Potter is going to be in quite a few peoples lists today. Beyond the Deepwoods was one of the first books that really drew me out of my comfort zone. I don't know what I was reading as a kid, but suddenly this completely new, fantasy book just appeared and swallowed my brain. It was quite a long series as well, with books still coming out as I was starting university.. AND NO, I HAVE NOT FINISHED IT YET. God damn. I need to re-read.
Side note, the artwork in Beyond the Deepwoods and the rest of the series is crazy cool. There are illustrations throughout the book that are so intricate it blew my mind.
This last two are covers that made me want to buy the book. I would have bought Let's Get Lost anyway, but I don't think I would have read the City of Ember book if I'd just read someones review of it.
I'm a bit fussy when it comes to art, I really do not like portraits and prefer drawn or painted artwork to photography. I'm really into minimalism and block colours.
One last book before I go.
I know this book is shit, but that doesn't make it's cover not awesome. (Double negative means that I like the cover of this book)
If the title and the authors name was removed, that would be one hell of a cover. Very emotive.
Okay, so I'll see you next week. Please don't forget about my giveaway which can be found hanging into the middle of the page from the sidebar!
Thanks for reading, have a great day!