This month I'm going to try to catch up on my Reading Challenge. I'm currently FOURTEEN books behind! I'm meant to be reading 6/7 books a month, but I didn't read anything for a couple of weeks.
The core books for this month will be:
Insurgent - Veronica Roth
I already started this, but I'm less than a quarter of the way in so I'm counting it in my May books.
A Game of Thrones - George R R Martin
Again, I've already started this but I'm reading pretty slowly. My phone says I'm 13% into it, so I doubt I'll finish before the 14th.
Crossed - Ally Condie
I really liked the first in this series, so I'm hoping to finish it by the end of the month! I really want to know what happens to Cassie!
Reached - Ally Condie
Clockwork Angel - Cassandra Clare
I've been watching a lot of book reviews on Youtube and heard a lot of people mentioning this book. I didn't realise that it was set in Victorian England - I'm always up for an alt history book! Hopefully this will hit the spot!
The Declaration - Gemma Malley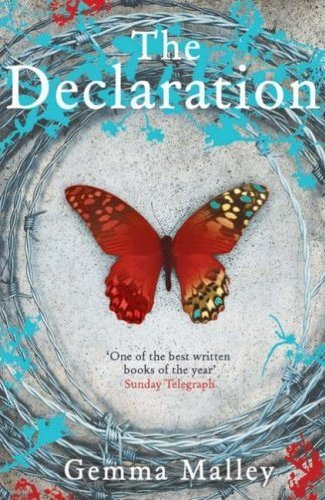 I read this book a couple of years ago but couldn't afford to buy the rest of the books in the series. I've just downloaded it onto my Kindle, so I have no excuse not to re-read it!
City of Bones - Cassandra Clare
A friend recommended this to me in Uni, but I forgot what she called the book and confused it with Vampire Academy. My sister had recommended Vampire Academy, and luckily the series was as great as she told me it would be. Now I actually want to read this series because Rhi was really passionate about it. I might read Cassandra Clare's books in publication order (Mortal Instruments before Infernal Devices) but I haven't decided yet.
Bitter Blood - Rachel Caine
I haven't read this yet and am really excited to see what happens to Claire and the gang! I'm counting this as an extra because I don't know if I'll be able to get through all the others. However, I do have a week off on the 20th, so I could surpass this list!
If anyone has read any of these, or wants to, or has anything else to say I'd love to know! Pop a comment in!
aimes.